2 Michelin Star Chefs: Andrew Wong, chef patron, A. Wong
Andrew Wong is the chef patron of London's two Michelin-starred restaurant A. Wong.
A. Wong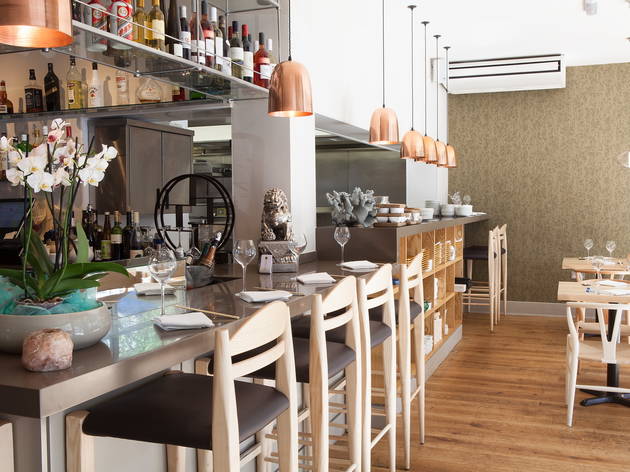 70 Wilton Rd, Pimlico, London SW1V 1DE
Opening hours: Lunch Tuesday to Saturday 12pm to 2:30pm; Dinner Tuesday to Saturday 5:30pm to 10:30pm; Closed Sunday and Monday
Website: http://awong.co.uk/
Telephone: 020 7828 8931
Email: [email protected]
Head chef: Andrew Wong
Restaurant manager: Nathalie Wong
Facebook: A Wong Restaurant
Twitter: @awongSW1
Biography
Andrew's grandfather ran a prominent restaurant in Chinatown on Gerrard Street, and the chef spent the best part of his childhood and teenage years helping out at his parents' Cantonese restaurant, Kym's.
After graduating from high school, Andrew was granted a place at Oxford University to study chemistry, then transferred to the London School of Economics (LSE) to study social anthropology.
But after his father's untimely death, Andrew found himself back in the family kitchen, helping his mother run the restaurant.
Continuing his studies at LSE, Andrew also enrolled onto an evening class at Westminster Kingsway College to gain a better understanding of culinary techniques.
It was around this time that he began to show more interest in his cultural heritage and how he could bring this knowedge into his dishes at the restaurant.
For the next six years, Andrew worked on developing a concept for the restaurant that would explore the regional cuisines of China.
When he was 22, the chef went to China, meeting home cooks and working with chefs to learn new skills and abilities to bring back with him to the UK.
Andrew describes hospitality as a hard industry which is intrusive on one's life, but one that is also rewarding and magical.
Describing himself as "goal-driven, more than anything," he said in an interview with the BBC, "could I have gone into a different industry? Yes. Would I have worked my butt off in the same way to succeed in that industry? Yeah, probably. Now, I just happened to fall into hospitality and I loved it, but the decision wasn't so much that I loved food and that I wanted to spend my life in a garden picking fresh herbs and rearing cows, knowing their names before I can cook them, it wasn't that. It was goal oriented."
"It was like, 'I would like to learn how to cook. I would like to learn some basics of European cookery, I want to learn more about Chinese cookery. I want to learn more about Dim Sum. You just constantly push yourself and set yourself higher goals, raise the bar."
What the guides say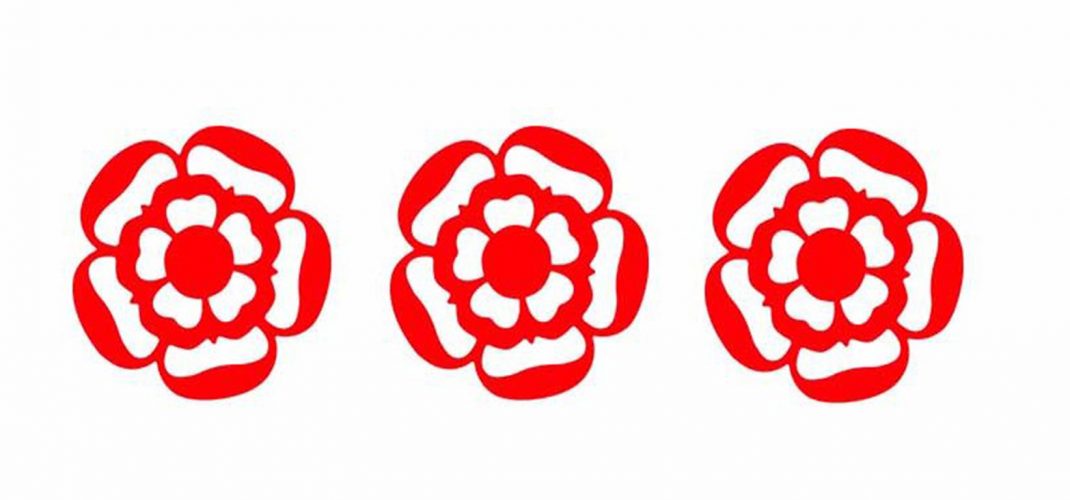 Food style
Having returned to England, in 2012, Andrew reopened his family's restaurant and renamed it A.Wong.
The chef wanted to create dishes that would not only dispell outdated preconceptions about Chinese food in the UK, but celebrate China past and present in all of its complexity: with its fourteen international borders, a growing population of 1.3 billion and more than three millenia of gastronomic history.
The result is a display of what Chinese identity and Chinese cuisine mean to him.
One of Andrew's specialities is a Peking duck, which can only be ordered two days in advance as it is slow-cooked in a traditional Cherrywood oven.
Other dishes on the menu include deep-fried chicken feet, Har Gao prawn dumplings with sweet and sour rice vinegar foam and Gong Bao chicken.
Awards and accolades
Since transforming his family's understated Cantonese restaurant and heading up the kitchen, A. Wong has gone from strength to strength.
The restaurant was awarded three AA rosettes in 2016; in October 2017, it won a first star in the Michelin Guide for 2018, and finally, it received a second star in the Michelin Guide for Great Britain and Ireland 2021.
A. Wong is the first and only Chinese restaurant outside of Asia with two Michelin stars.
The chef sees the accolades as important, not just because he is a goal-driven person, but because the level of trust afforded to the restaurant as a result means that it can push boundaries and continue to evolve.
He believes that it's only a matter of time before others take an interest in Chinese food to enhance their own cuisine.
As well as being the recipient of multiple awards, Andrew was a judge on the BBC's cooking show, MasterChef: The Professionals, as well as appearing as a guest on the Good Food Programme.
Videos of Andrew Wong:
Other Michelin Star Chefs
In these challenging times…
The Staff Canteen team are taking a different approach to keeping our website independent and delivering content free from commercial influence. Our Editorial team have a critical role to play in informing and supporting our audience in a balanced way. We would never put up a paywall and restrict access – The Staff Canteen is open to all and we want to keep bringing you the content you want; more from younger chefs, more on mental health, more tips and industry knowledge, more recipes and more videos. We need your support right now, more than ever, to keep The Staff Canteen active. Without your financial contributions this would not be possible.
Over the last 12 years, The Staff Canteen has built what has become the go-to platform for chefs and hospitality professionals. As members and visitors, your daily support has made The Staff Canteen what it is today. Our features and videos from the world's biggest name chefs are something we are proud of. We have over 500,000 followers across Facebook, Twitter, Instagram, YouTube and other social channels, each connecting with chefs across the world. Our editorial and social media team are creating and delivering engaging content every day, to support you and the whole sector - we want to do more for you.
A single coffee is more than £2, a beer is £4.50 and a large glass of wine can be £6 or more.
Support The Staff Canteen from as little as £1 today. Thank you.
CONTRIBUTE
2 Michelin Star Chefs: Andrew Wong, chef patron, A. Wong